Conditions of Use set forth below (the "Terms"). Niagara Escarpment Foundation may revise the Terms from time to time. It is your responsibility to review the Terms each time you access this Site. Please exit this site immediately if you do not accept the Terms.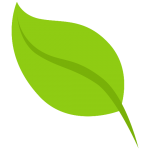 Use of Materials
You may print, or have printed by a third party, any downloadable material on this site provided the following conditions are met: i) the material is solely for non-commercial and personal use; ii) no copyright or other proprietary notice is removed from the material; iii) the material is not altered in any manner.
Copyrights, Trademarks and Other Proprietary Rights
The content of this Site including text, images, logos, trademarks, designs, audio and video materials ("Proprietary Material") is the property of Niagara Escarpment Foundation unless otherwise noted. All Proprietary Material is protected under law in Canada and other countries in the world and under international treaties. You may not remove any copyright or other proprietary markings for Proprietary Material. You may not display, reproduce, distribute, modify, transmit or otherwise use Proprietary Material in any way for any public or commercial purpose without the prior and express written consent of Niagara Escarpment Foundation.
Links to Other Sites
This Site contains links to third party Web sites. These links are provided solely for your convenience. Niagara Escarpment Foundation does not endorse the content of any such third party Web site, have not reviewed all material linked to any such site and are not responsible for the content of any such site. Your accessing and viewing of any such third party site is done at your own risk.
General
Niagara Escarpment Foundation makes no claims that the content of this Site is appropriate or may be downloaded outside of Canada and the United States. If you access this Site from outside of Canada and/or the United States, you do so at your own risk and are responsible for compliance with the laws of the country or other territory in which you are located. References to a particular product or service do not imply that Niagara Escarpment Foundation intend to make such products or services available in all countries. If any provision of the Terms is found to be invalid by any court having competent jurisdiction, the invalidity of any such provision shall not affect the validity of the remaining provisions of the Terms, which shall remain in full force and effect. No waiver of any provision of Terms shall be deemed a further or continuing waiver of any such provision or any other provision.
Disclaimer of Warranties
YOUR USE OF THIS SITE IS AT YOUR SOLE RISK. THIS SITE AND ITS CONTENT ARE PROVIDED "AS IS" AND WITHOUT WARRANTIES OF ANY KIND, WHETHER EXPRESS OR IMPLIED, INCLUDING BUT NOT LIMITED TO THE IMPLIED WARRANTIES OF MERCHANTABILITY, NON-INFRINGEMENT OF THIRD PARTY RIGHTS AND FITNESS FOR A PARTICULAR PURPOSE, AND ANY WARRANTIES THAT ACCESS TO THIS SITE WILL BE UNINTERRUPTED OR ERROR-FREE, THAT THIS SITE WILL BE SECURE OR FREE OF VIRUSES OR OTHER HARMFUL MATERIAL OR THAT INFORMATION ON THIS SITE WILL BE COMPLETE, ACCURATE OR TIMELY. Niagara Escarpment Foundation RESERVES THE RIGHT TO RESTRICT OR TERMINATE YOUR ACCESS TO THIS SITE OR ANY FEATURE OR PART THEREOF AT ANY TIME, WITH OR WITHOUT NOTICE.
Limitation of Liability
TO THE FULLEST EXTENT PERMITTED UNDER APPLICABLE LAW, NEITHER Niagara Escarpment Foundation NOR ITS AFFILIATES, INCLUDING WITHOUT LIMITATION ALL OFFICERS, DIRECTORS, EMPLOYEES, VOLUNTEERS, AGENTS SHALL BE LIABLE TO YOU FOR ANY DAMAGES, HARM OR INJURY WHATSOEVER (INCLUDING WITHOUT LIMITATION DIRECT, INDIRECT, INCIDENTAL, SPECIAL, CONSEQUENTIAL AND PUNITIVE DAMAGES, LOST PROFITS AND DAMAGES RESULTING FORM LOST DATA OR BUSINESS INTERRUPTION) ARISING FROM OR RELATING TO THE USE OF OR THE INABILITY TO USE THIS SITE AND ITS CONTENT, WHETHER BASED ON WARRANTY, CONTRACT, TORT OR ANY OTHER LEGAL THEORY, REGARDLESS OF WHETHER OR NOT Niagara Escarpment Foundation OR ANY OF ITS AFFILIATES HAS BEEN NEGLIGENT OR HAS BEEN ADVISED OF THE POSSIBILITY OF SUCH DAMAGES.
Indemnification
You agree to defend, indemnify and hold harmless Niagara Escarpment Foundation and its affiliates from and against any claim or demand made by any third party, and all associated liabilities, damages, costs and expenses (including but not limited to reasonable attorney's fees) arising out of or relating to your browsing or use of this Site, content you transmit to this Site, your violation of any rights of another or your breach of the Terms.
User Privacy Statement
The domain server for this site (the "Server") collects and saves certain information customarily logged by the Server, namely, the Internet Protocol Address through which you accessed the Internet; the date and time you access this Site and the Internet address of the Web site from which you linked directed to this Site. This information is used to measure the number of users to different sections of the Site and to make the Site more useful to users.
Personally Identifiable Information
This Site requests and collects certain personally identifiable information such as name, address, phone number and email address through various means such as submissions, contests and communications to the Site and postings to bulletin areas, if any.
Non-Personally Identifiable Information
We may also collect certain non-personally identifiable information at our Site such as buying preferences, or age, also known as demographic or profile data, though this information is optional.
Cookies
Cookies are pieces of information that are placed on an individual's computer hard drive to enable the individual to more easily communicate and interact with the Site. We use cookies to customize your experience on the Site. We also use cookies to record how many times a user has visited our Site and what pages the user has accessed. You may, however, disallow receiving cookies at any time through your web browser. It is no or intention to use cookies to retrieve information that is unrelated to our Site or your interaction with our Site.
IP Address
We collect you IP (Internet Protocol) address to help diagnose problems with our server and to administer our Site. An IP address is a number that is assigned to your computer when you use the Internet. This information does not contain any personally identifiable information about you. Your IP address is also used to help identify you during a particular session and to gather broad demographic information.
Usage
Niagara Escarpment Foundation and its affiliates use information collected on and through this Site to comply with the purpose for which such information was collected and other purposes, as disclosed at the time such information is provided, or as described in this policy. For example, the information collected on and through the Site may be used to send you information about our and our affiliates' products and services and updates to our Site. In certain instances, you will have an opportunity to limit this use at the time when the information is collected. We may use the information we gather along with information obtained from other sources, including third parties. We may use the information collected on and through this Site to improve our Site and to send you information that may be of interest to you. We may share this information with others, such as partners or affiliates interested in advertising on the Site. This information may also be used to evaluate what portions of the Site are more popular than others, determine where visitors came from, and where they go, and how long visitors stay on a particular page, or the Site in general.
Sharing
Niagara Escarpment Foundation may share your personally identifiable information with partners and affiliates that may be of interest to you. In certain instances you will have an opportunity to limit this sharing at the time when the information is collected. In order to make the Site more enjoyable and useful for visitors, Niagara Escarpment Foundation constantly strives to learn how users use the Site. Information concerning your use of the Site and related to services may be made available to one or more third parties, such as data processor or advertising agency, for these purposes.
Your Acceptance of this Policy
By using this Site, you signify your acceptance of our Privacy Policy. If you do not agree to this policy, please do not use our Site. We reserve the right, at our sole discretion, to change, modify, add or remove portions from this policy at any time so visitors are encouraged to review this policy from time to time. Your continued use of our Site following the posting of changes to these terms means you accept these changes.