Biosphere Reserve Project
Building a Governance Model for the Niagara Escarpment Biosphere Reserve
A cornerstone of Ontario's Greenbelt, the Niagara Escarpment is designated a United Nations Educational Scientific and Cultural Organization (UNESCO) World Biosphere Reserve.
In partnership, and with the support of broader Niagara Escarpment Biosphere Reserve (NEBR) participants and stakeholders, the Niagara Escarpment Foundation (NEF) and the Niagara Escarpment Commission (NEC) have initiated a project to encourage and facilitate a more collaborative, community-based governance structure, which includes meaningful engagement with Indigenous Peoples/Communities.
The Niagara Escarpment Foundation gratefully acknowledges the funding support of the Friends of the Greenbelt Foundation for this Biosphere Reserve project.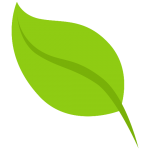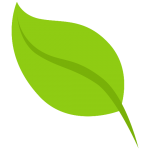 UPDATES
Is your organization passionate about preserving the ancient and majestic landscape of the Niagara Escarpment? Do you care about how we manage our precious biodiversity? Do you excel at being part of a group of individuals and organizations with a shared vision of ecological and economic sustainability?
If you answered yes to any these questions, please keep reading to find out how you can put your passion into action. Read more
Environmental Protection for the Niagara Escarpment Biosphere Reserve through Enhanced Community Engagement
—
A cornerstone of Ontario's Greenbelt, the Niagara Escarpment is designated a United Nations Educational Scientific and Cultural Organization (UNESCO) World Biosphere Reserve. In partnership, and with the support of broader Niagara Escarpment Biosphere Reserve (NEBR) participants and stakeholders, the Niagara Escarpment Foundation (NEF) and the Niagara Escarpment Commission (NEC) have initiated a project to encourage and facilitate a more collaborative, community-based governance structure, which includes meaningful engagement with Indigenous Peoples/Communities. Read more